In order to provide the best protection for the doll's wig, and for the best user experience, SEDoll chose the comb that is most suitable for combing the wig. It's a necessary item for the delivery set. Even if you don't buy SE's dolls, this kind of comb is highly recommended.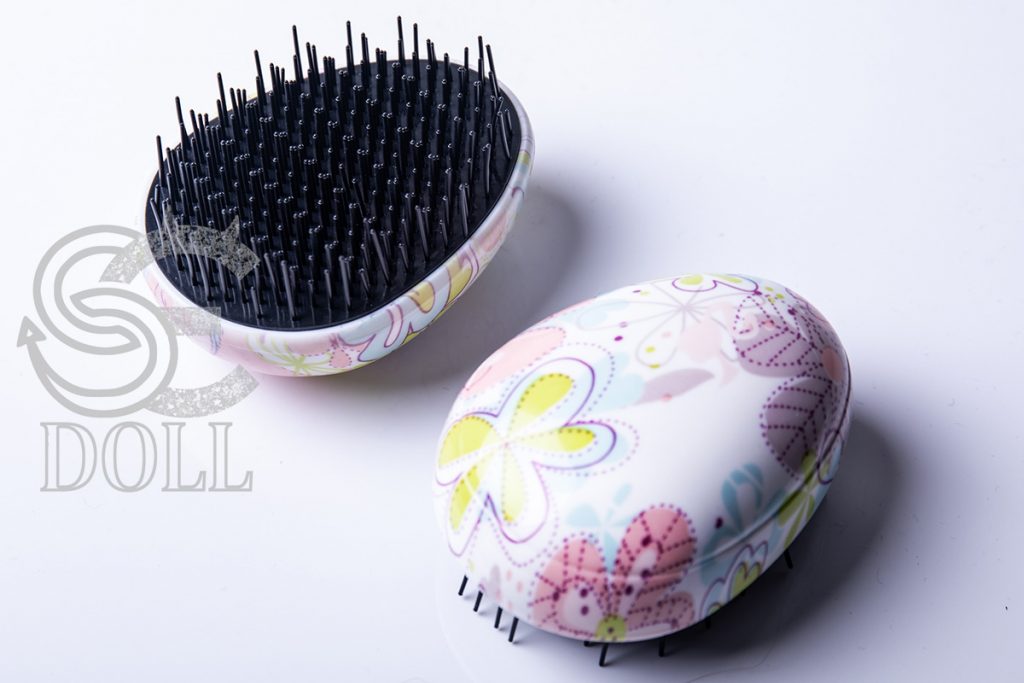 1.Compact shape & Easy to handle Grasping an egg-shaped comb is in line with the design of a human hand, which makes it easier to control the strength and protect the hair. 2.Avoid pulling & Protect the hairnet Wigs easy to knot, and comb plays a big role. If you use too much force, the hair will be torn off the hairnet, so that the wig will only become thinner. In the face of knotted hair, the normal operation is to spray a little hair oil first, and then gently comb it with our comb.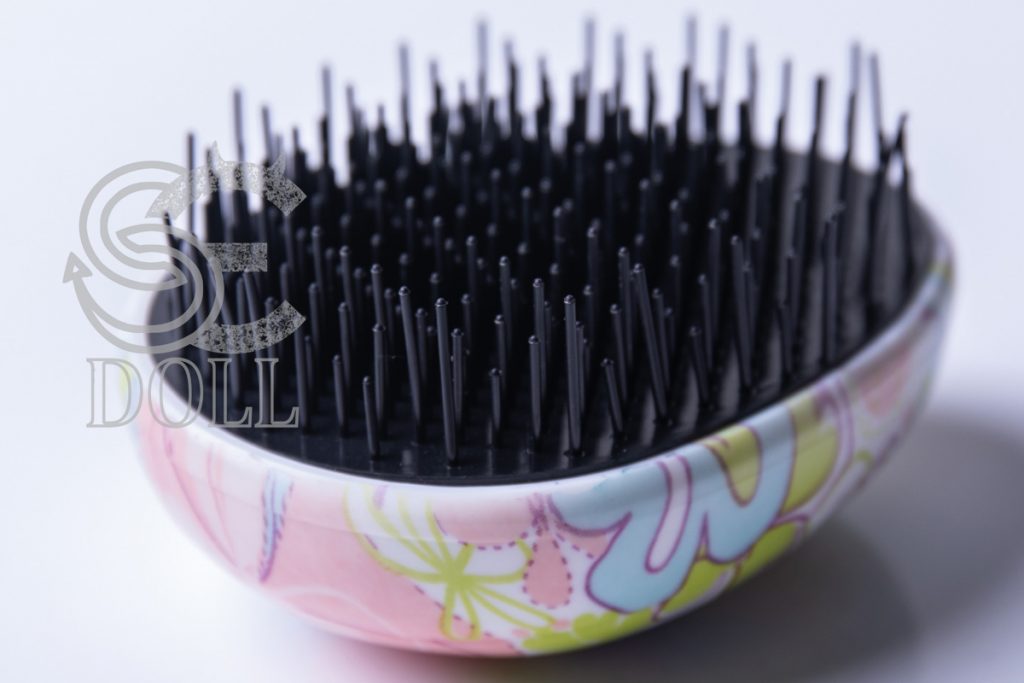 3. Elastic double-layer comb & Improve smoothness and gloss The large-area comb teeth can comb the hair faster, and the uneven comb teeth reduce the friction and the damage to the hair net. The soft comb top is generally used to massage the human scalp. When combing the wig, the soft comb top can protect the hair net. (It is normal for the comb teeth to tilt slightly, which is generally caused by manufacturing or the number of times of use, which will not affect normal use.) 4.Say goodbye to static electricity Unless it is the dry season in winter, static electricity can be effectively avoided under normal circumstances. The smooth material can also reduce physical friction and bid farewell to static electricity. At last! The doll's hair won't turn into a frying lion!