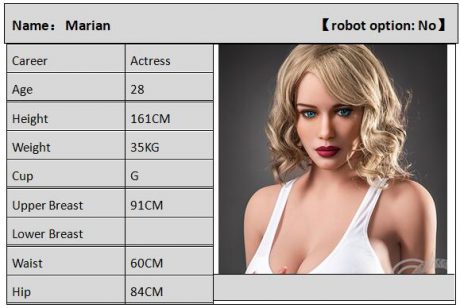 Marian is an actress. The difference is that she is an actress in people's dreams. If you happen to meet a girl in a bar one day and feel deja vu, that is not an illusion, but not magical and romantic neither.Marian slips into your dreams. She is manipulated by your mind to carry on the dream as you wish, whether the dream is good or bad, whether you think she is evil or kind. She is nobody, but she can be anybody. Like a movie, it depends on whether your subconsciousness is a thriller suspense film or a romantic love story.
In the past, she often appeared in people's dreams as a killer, cold and sexy, but too strong a sense of alienation from the male admirer. Now she had shed her fur and put on a tank top and tights, like an ordinary city woman going for an early morning run in the park before going to work. Thanks to the power of imagination, the "ordinary" Marian was born into people's consciousness.
She could certainly be a more life-like woman. After all, she is indeed an intelligent and mature woman herself with the sexy perfect figure. She can have perfect sex with the man she loves in a casual, relaxing evening after work, and then fall asleep with cuddling her. Normal life goes on, but the days with companion are warmer.
Please visit https://www.sedoll.com/product/sex-doll-sed111/ to see more photos of Marian.