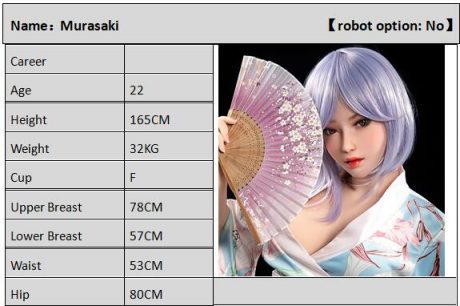 The story takes place in the port of Nagasaki, Japan. Murasaki is a naive, pure and lively Japanese girl, she abandoned tradition and faith for love, and dated U.S. Navy Capt. Corden. Later, Corden returned to the US, and since then there has been no message. But Murasaki convinced herself that he will come back, looking out at the port every day and waiting for him to come back.
Every day, she relived the day and night when Corden was around, and every second of her mind came to mind images of her and Corden naked. The courtyard where they lived is their favorite place for sex, and Murasaki took off her clothes countless times in the deep blue sky and bright moonlight, her juicy chests dangling with pace, and sweat sliding down the back ditch to plump hips. The groans of Murasaki and the cicadas from trees are the theme song of summer.
Corden's departure didn't take away the summer memories of Murasaki. Summer is over, and she's still waiting, but she's not waiting for The Corden, who won't come back, but for the excitement and pleasure that wild sex brings to her on a summer's night.
The music has sounded, would you like to rekindle her summer lust?
Please visit https://www.sedoll.com/product/sex-doll-sed108/ to see more photos of Murasaki.