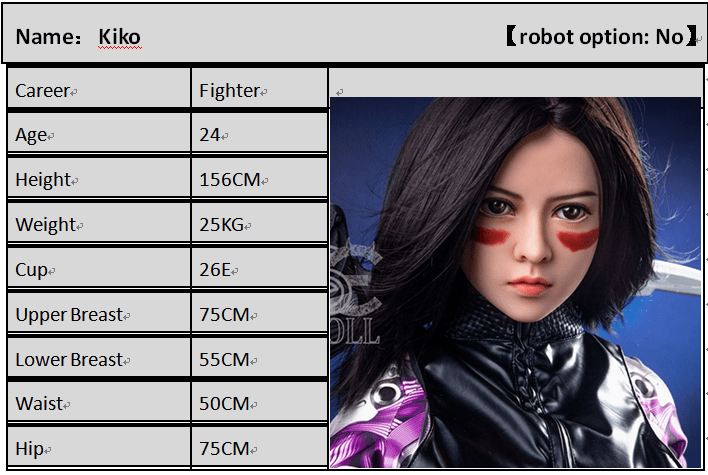 Her Story:
In 2050, the world is in chaos. The shortage of energy and resources seriously affects the survival of human beings. And the security situation is getting worse. All countries have to form a unified alliance to allocate the remaining resources fairly. But the short supply leads to more serious robbery and other crimes. A new police force was been established for maintaining social safety. Kiko is one member of the troop.
As a fighter, Kiko has excellent speed and strength. Kiko even became the squad leader for her outstanding performance. Solider is a lonely Career. Kiko enclosed herself in her own world. Even in her spare time, Kiko stays in the document room to study mission briefs.
However, , Kiko's hot body can't be covered up by the uniform. Her plump breasts and sexy shape shows that Kiko is a charming girl. The camouflage can't affect her good-looking face. Her naked body shows in the mirror is more attractive than the normal pretty girl.