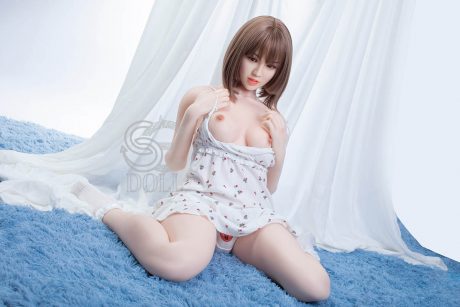 Makeup
Compared with TPE, the makeup of the silicone is more delicate, realistic, and long-lasting. The silicone head is harder, which is a good material for hair implants and eyebrow implants. The implanted hair is not easy to fall off. While for TPE, it is inevitable to fall off slowly due to the softness and ductility of TPE, so the hair implant is not recommended. Silicone facial makeup is sprayed, so the makeup is more lasting. The makeup of TPE is painted with powdery cosmetics. As the doll slowly seeps oil, the makeup will be lighter and lighter, if you don't take care of it more.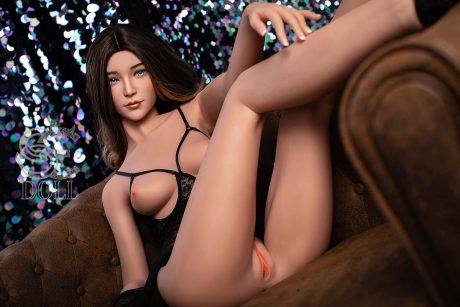 Smell
Compared to silicone, TPE inevitably has a little smell. But if the smell is strong or uncomfortable, the selected material is very likely to be unhygienic. TPE is a material that can be used twice. The low-cost TPE made by small factories is often mixed with waste materials for production. Such TPE materials will be smelly, and to cover that odor, some small factories will add cheap fragrances. TPE dolls from formal brands are produced with imported materials and would never mix waste. It has a little faint smell but is not pungent. Silicone is a one-time material. Once the production fails, the material would no longer be used, so there is no possibility to mix waste in the producing process. Moreover, the smell of silicone is much lighter than that of TPE.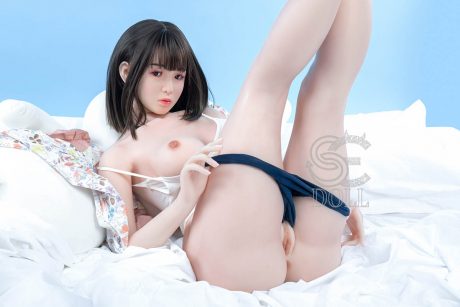 TPE material is the first guarantee of quality. SEDoll strictly selects materials and insists on importing raw materials from professional manufacturers, so the awful smell will never happen to our dolls.
Ductility
Because of the poor ductility and elasticity of silicone, excessive movement during use may cause the private part to tear. For the same reason, silicone dolls generally do not provide oral sex function, since it is easy to cause damage to the mouth. But in general, silicone is more durable. Because TPE is too soft, the skin is easily damaged. Some small wounds can be repaired with repair cream, but larger wounds can only be repaired back to the factory. The softness of silicone is closer to reality. The hard parts, like the hands and feet, will be firm, and the soft parts, like the bust and buts, will be soft.
Oiling and cleaning
TPE is easy to oil, and the life span of the doll depends on your daily care. However, Silicone dolls give less oil and are easier to clean.