When looking through some threads on some sex doll forums, I noticed that many doll lovers were troubled by how to store their sexy hotties. I also found different kinds of storage methods, such as hanging hooks, storage cases, hanging stands, memory foam beds, etc.
Suggestions from TDF(something random)
"You can get a cargo container (like a large foot locker or chest) with foam inserts to comfortably nestle your doll, but they can be quite pricey, that's usually the preferred method if you plan on traveling with your doll. As for hanging your doll, many vendors also sell doll hanging hooks. They thread into the neck hole once the doll's head is removed. The head can hang in the closet from a separate hook, or you can buy a headstand for it which will allow the head to stand upright on a flat surface like a shelf or table. If you plan on hanging it in a closet, it is recommended that you put a stool or something under the doll's feet so that the weight is evenly distributed between the neck and feet. If your doll has standing feet you can also just stand her leaning against the closet wall or any wall for that matter. just place a cushion or piece of foam between where the doll contacts the wall so she doesn't flatten over time. DO NOT leave your doll standing if she does not have standing feet as she is not designed to support her own weight and you will damage her feet. Finally, if you are careful, you can always store her back in the box she came in, as you have been doing."
Kinds of storage methods, who is the Chosen One?

Notice:
1. Weight: more stars, less weight
2. Price: more stars, cost less
3. Volume: more stars, much smaller
4. Easy/Difficult to Operate: more stars, much easier
5. Durability: more stars, longer lasting
It is probably best for both the doll and you if you have the proper closet. Regardless of its size or weight, you may effortlessly hang your doll with the suspension storage hook kit. Hanging your doll is by far the most effective and cost-effective method of adequately storing your love doll. You've probably seen how all the sex doll factories hang their dolls.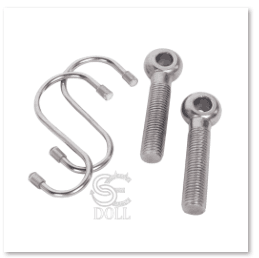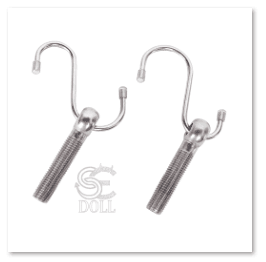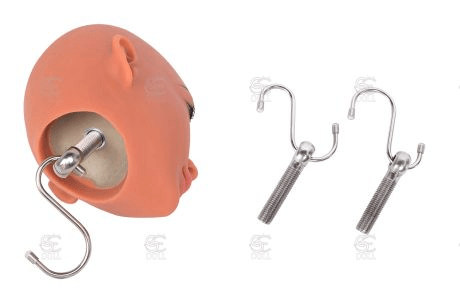 The suspension directly prevents the doll's body from being crushed and deformed. The Suspension hook kit is the easiest and most affordable storage accessory for dolls, whether you have one or more dolls.
If you want your dolls to take up less space, you'll need to store them in a different way than most people. In reality, unless your dolls can be stored under the bed, they'll always present a nuisance in terms of taking up space anyway. Doll storage not only requires consideration of space and security issues but also involves personal privacy issues, so all aspects need to be considered. For people who live alone and have enough space, storage is not a hassle no matter how it is done, but for players who live with their partners or family, it may be trickier.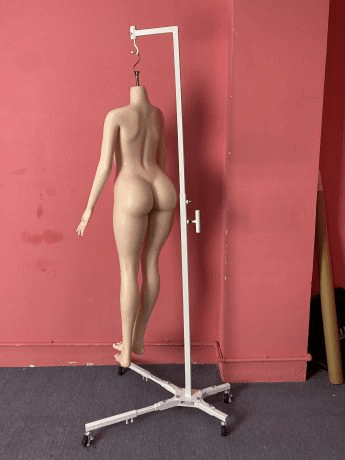 In terms of this hanging stand, it merely needs a corner space, you can put it in the corner of the bedroom, draped in a nice cloth. The only risk is that there may be a curious naughty guy lifting clothes to make things exposed.
The flight case can keep the love dolls away from moisture, and gossip eyes poking from hard or sharp objects… It can be locked, which is strongly helpful to protect your privacy. Compared with the sofa-shaped box on the market, the advantage of this flight case is that it can be locked up. Though sofa shape can escape being opened out of curiosity, someone may open it naturally. And this flight case can also be used as a sofa, just lay a cushion and then cover it with a sofa cover.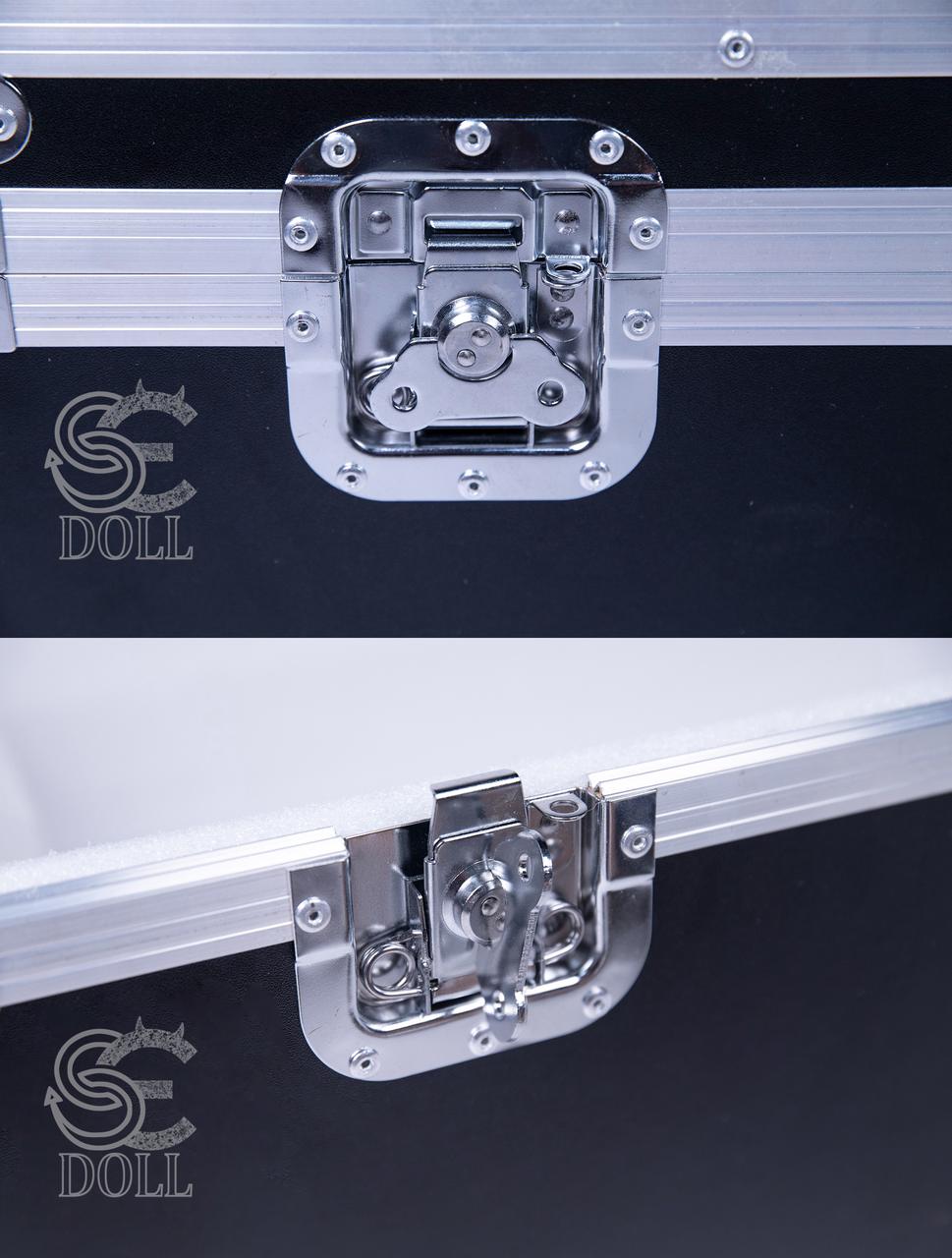 The design of the handle makes it more convenient to carry.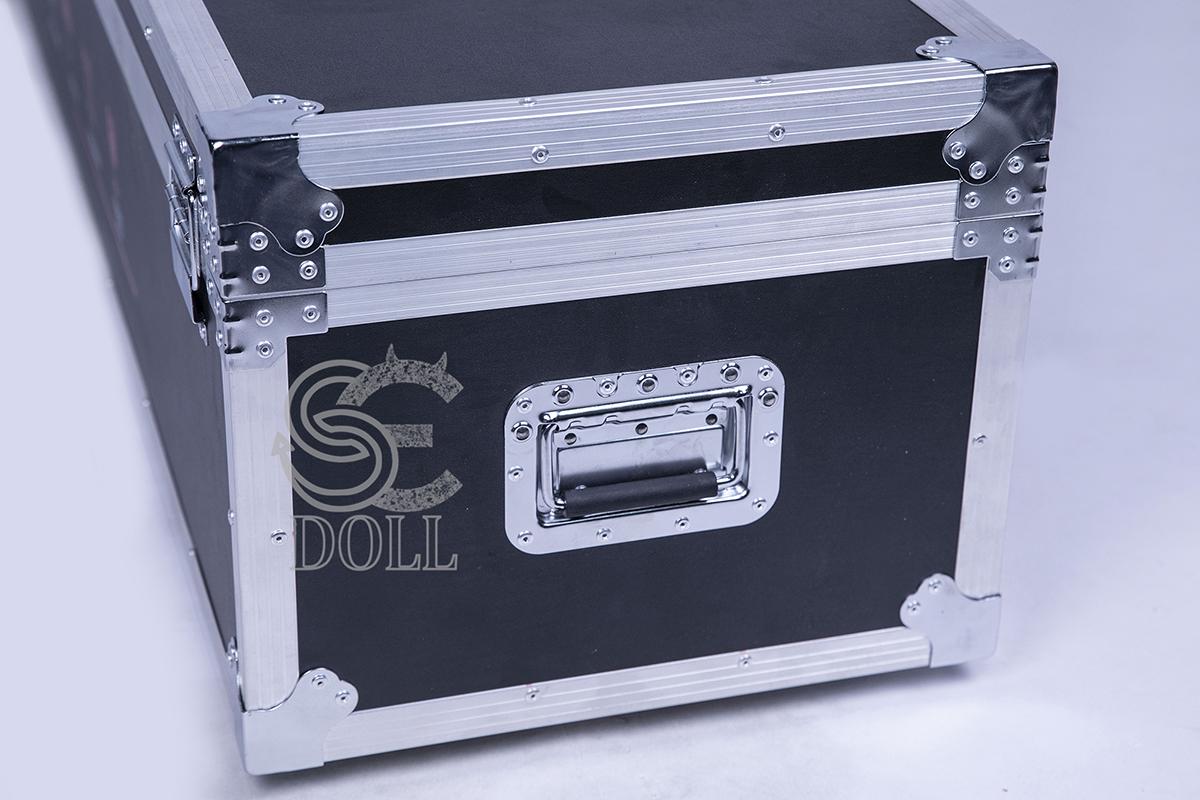 The wheels make it possible to be pushed directly along, reducing the wear and tear on your lower back.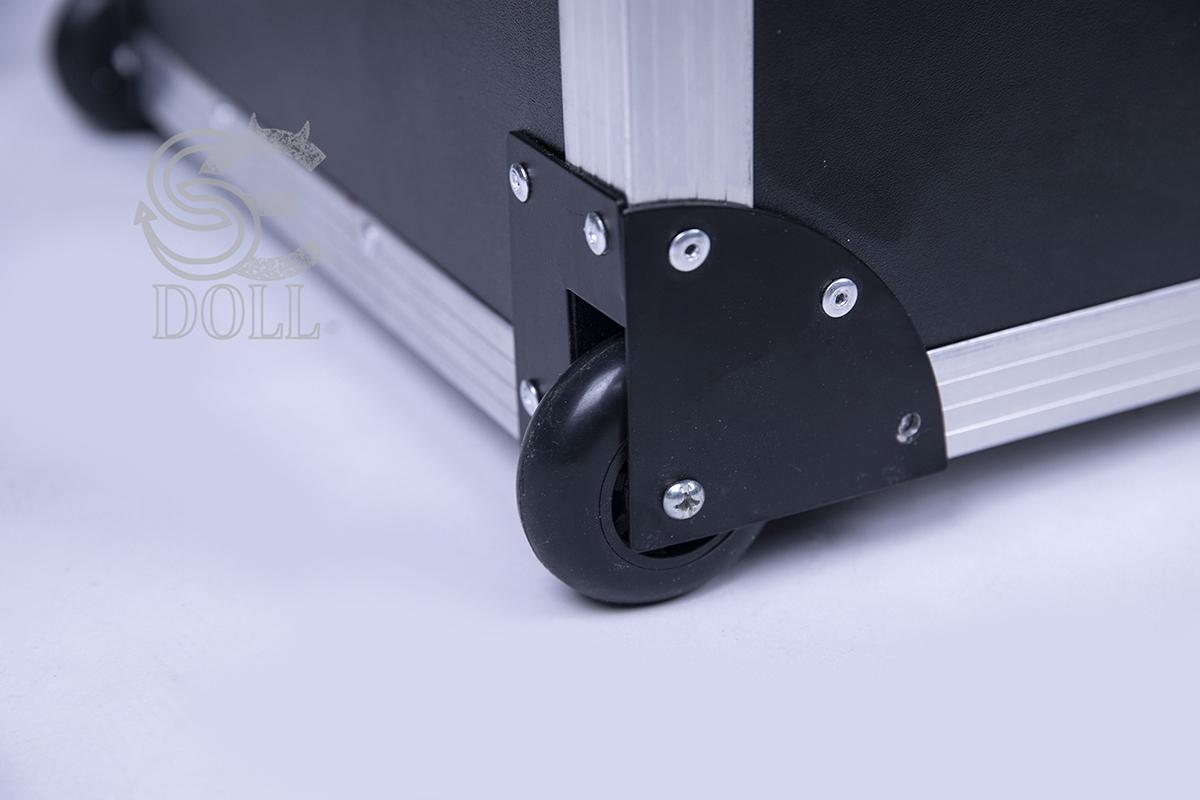 The built-in sponge is used to protect the skin and reduce pressure to avoid deformation of the body due to long-term maintenance of the same posture.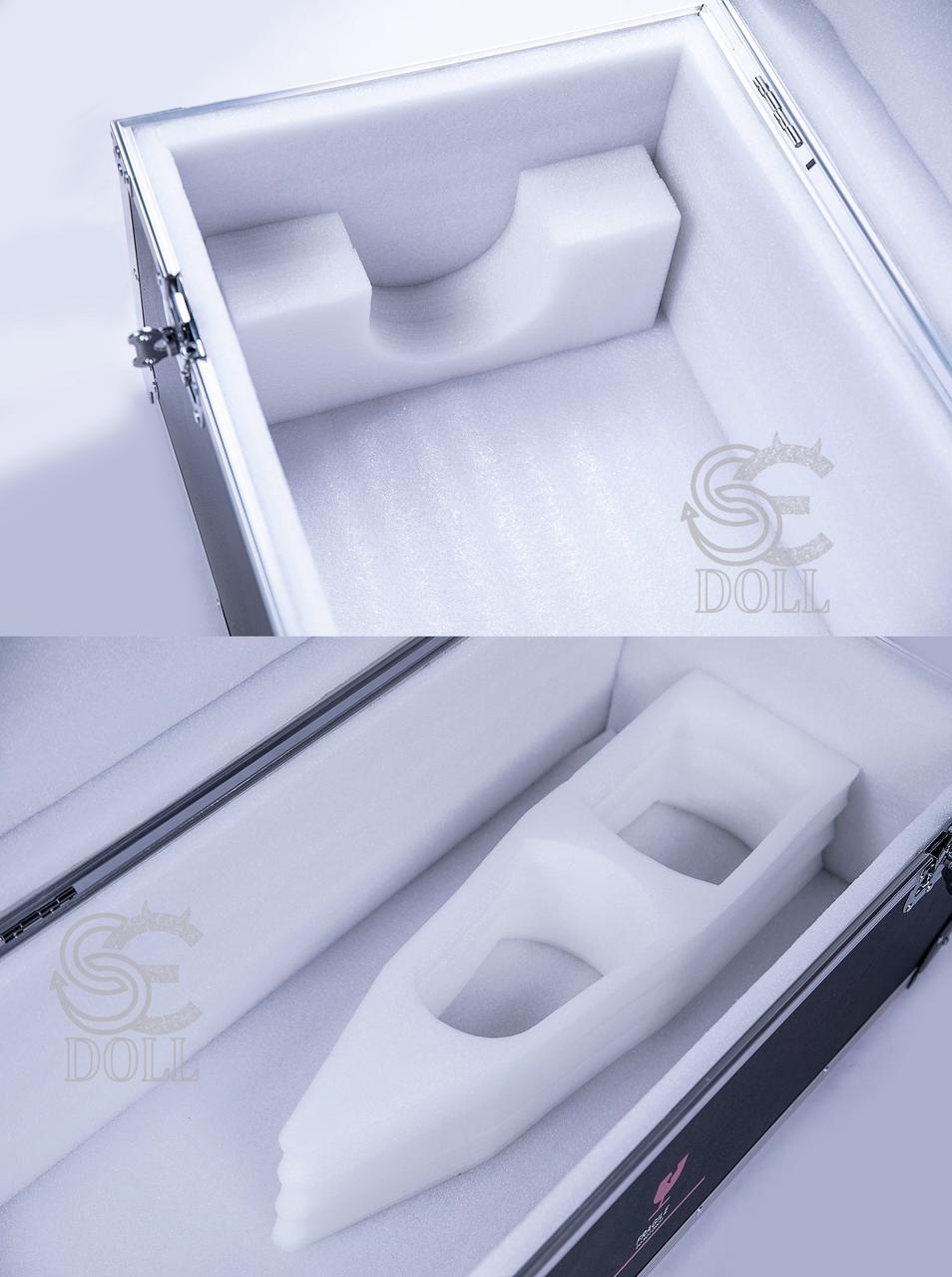 Memory foam mattress
If you have to hold your beloved sex doll to sleep every day, then you should prepare a memory foam mattress for her. This way, even if she lies next to you every day, her buttocks are not easily squashed.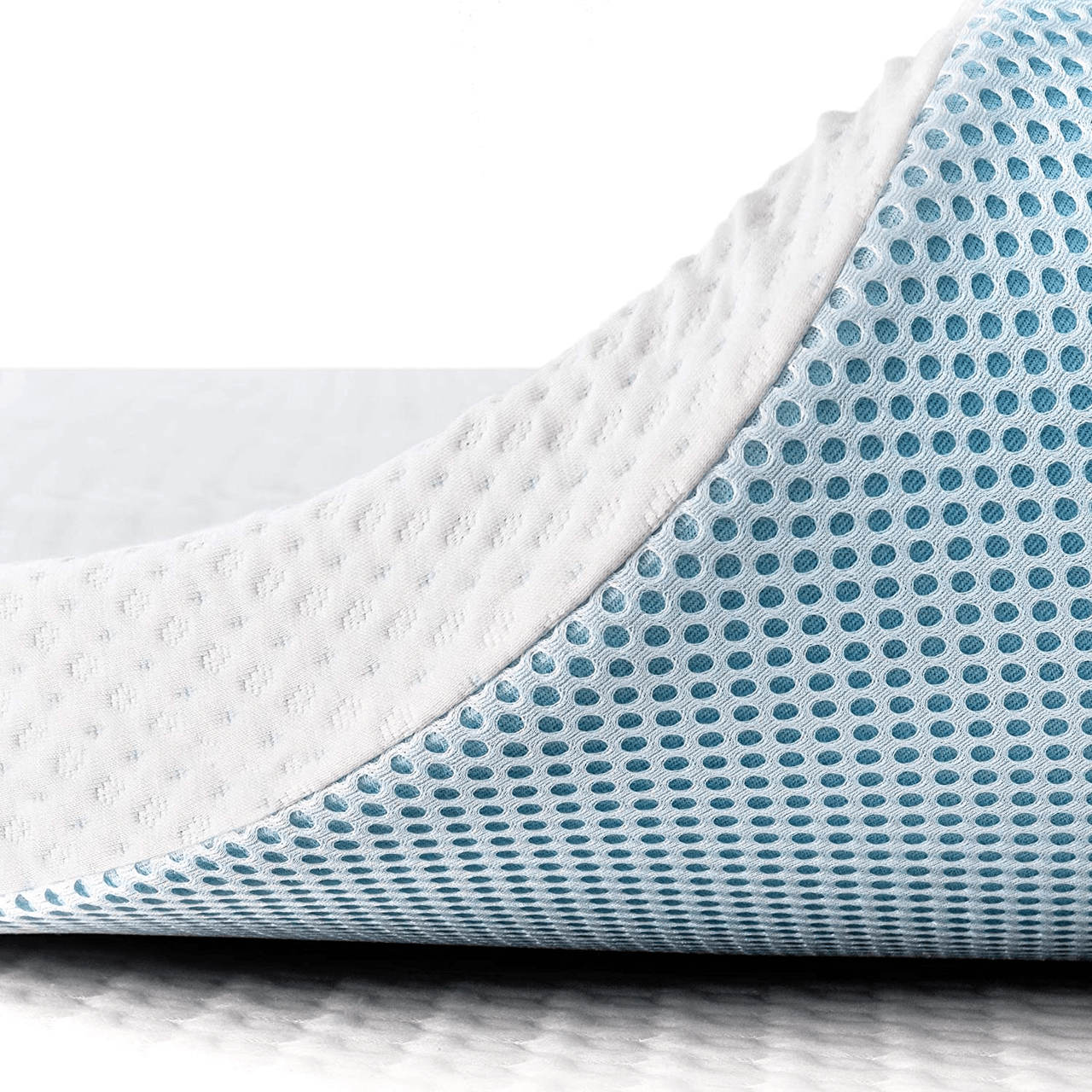 Why pick SE hanging stand?
Feature 1:
Rollers on the feet for easy movement.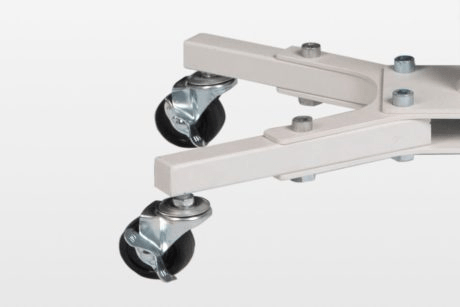 Feature 2:
It can be freely retracted to suit the height of the doll.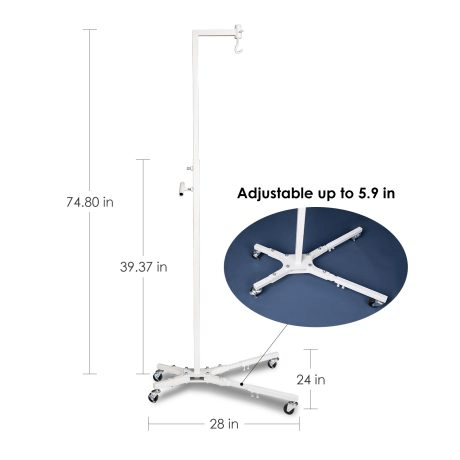 Feature 3:
The length of the legs can also be freely retracted to adapt to the weight of the doll.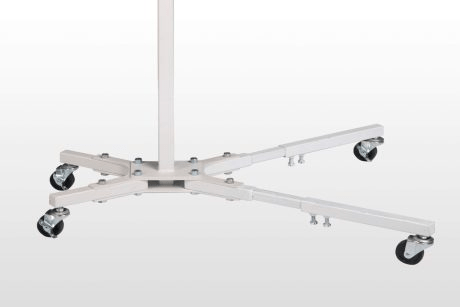 Feature 4: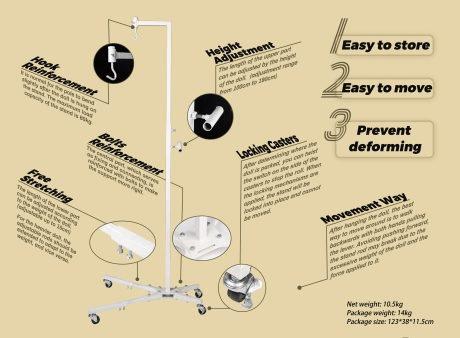 The locking casters can fix the hanging stand in a certain place without worrying it moves automatically.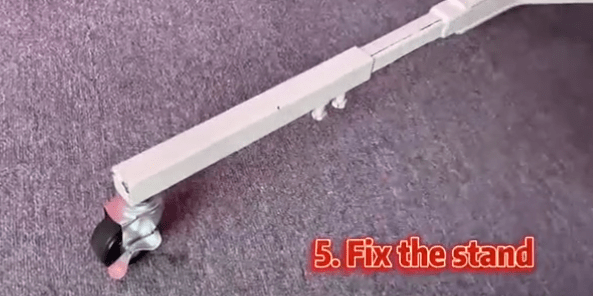 Sturdiness is a basic requirement for the hanging stand, with a load capacity of up to 80 kg, perfectly covering the weight of most sex dolls on the market.
Secondly, the hanging stand itself is designed to be lightweight, more doll hangers on the market have the disadvantage of being too heavy, whereas this hanging stand has a net weight of around 10kg when assembled, eliminating unnecessary design and making it the perfect combination of lightness and sturdiness in form and substance.
Using this stand is much easier for you to move your sex doll, what you need to do is push this shelf away, with almost no effort.
How to install and operate it?
This passage aims at offering some ideas for sex doll storage and comparing different ways to store love dolls. I put more enthusiasm on the hanging stand here and welcome any questions or experience-sharing. We will keep bringing more passages monthly, so please feel free to leave the topics you are interested in on TDF/ our email: [email protected].