The cleaning kit for sex dolls includes makeup remover oil, repair glue, and stain remover.
Makeup remover generally only removes powdery chemicals such as makeup from the love doll's face or dirt from the body, most cleansing problems can be solved by it.
TPE repair solvent is usually only suitable for smaller cracks in the TPE. Using a very small tool such as a toothpick, dip it into a little glue and apply it to the wound, then use your fingers to gently close the two sides together, hold for about half a minute and then release.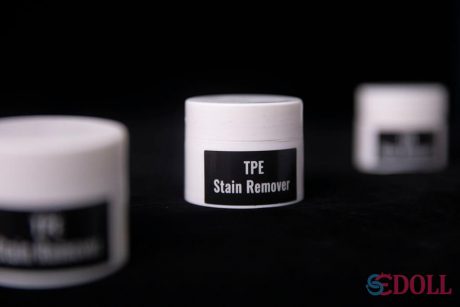 TPE is an extremely stainable material as the molecules are very active, not as stable as silicone dolls, and are inherently absorbent and oily.
Most cases of staining are caused by sex dolls coming into contact with dark fabrics, such as dark wig nets and clothing. In general, to prevent staining, sex dolls should be given as light-colored clothing as possible, such as white or pink etc. Wigs should be chosen with a flesh-colored inner net. Alternatively, apply several layers of flesh-colored hairnet to achieve physical separation before wearing the wig.
Once your TPE sex doll is stained, it needs to be treated immediately with TPE stain remover, otherwise it is likely that the stain has penetrated deep into the TPE and cannot be removed.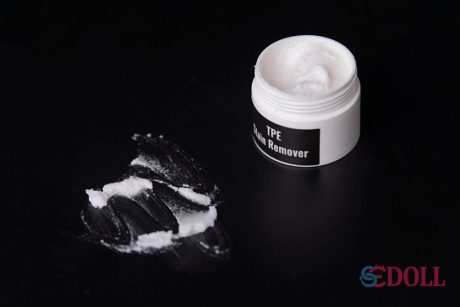 Instructions
1/ First wipe with the make-up remover to clean the stained surface.
2/ Using cotton swabs or wearing gloves, apply the appropriate amount evenly to the stained area depending on the degree of staining or apply a thick layer in the case of deep staining.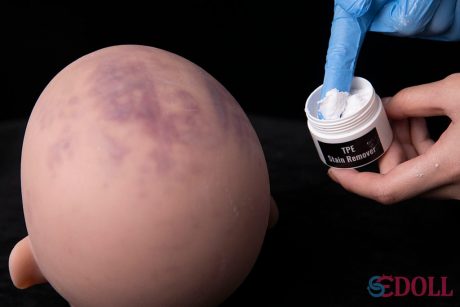 3/ In general, the stain can be removed within 24 hours. After the stain has been successfully removed, wipe the area to prevent its own skin tone from being removed.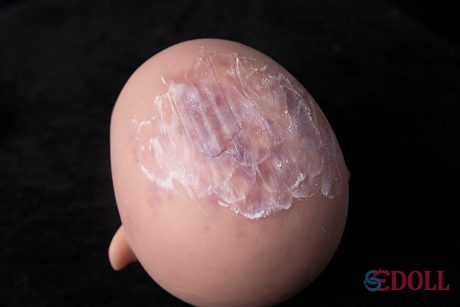 Caution
TPE stain remover creams are oil-based and gloves should be worn when using.
Staining must be treated at once, otherwise, the stain might not be removed if it penetrates too deeply into the TPE.
It should not be left on the stained area for more than 48 hours, or else the skin tone in the area may lighten.
It may not be possible to remove the stain effectively due to deep staining / prolonged staining / large areas of staining.