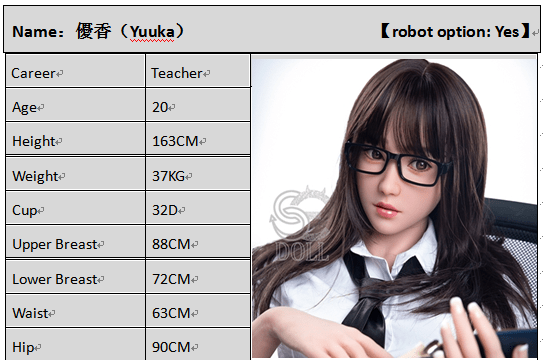 Her Story:
Yuuka is a heart warm girl. She grew up in a traditional Japanese family. So she has cultivated a gentle temperament since childhood. She decided to be a kindergarten teacher when she was a high school student. After Yuuka graduated from college, she realized her dream. She is a superstar in the kindergarten. The children like her. She leads a happy life in the school. Yuuka is a classic Japanese beauty. She has a delicate Asian face and perfect body shape. She is the perfect girlfriend of a Japanese male. Youth and sprit are her charming. If you like Asian girls ,don't miss her. You can imagine that scene. The shinning sunlight gets through the window of the classroom, Yuuka standing on stage with a smile. The kids sit in their seats and read the books. What a wonderful picture! Please visit  
https://www.sedoll.com/product/sex-doll-sed093/
 to see more photos of Yuuka.